Blue Midnight wrote: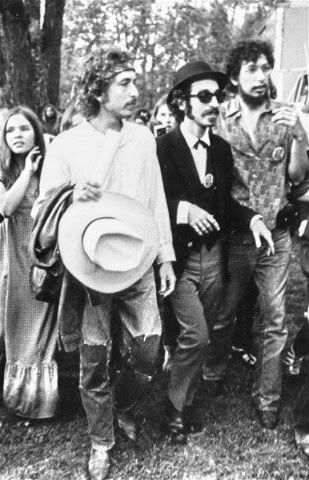 Look at the girl behind him she's dressed like she comes out the year 1800
Must be suzie pullen
1. Hey, that's not 1800, that the 1970's........... flower power, loose clothes, cheap weed and free love.....
and no I am almost sure that is not Suzie Pullen....... for one think I thing she is taller than that.....
2. what is with those patches on the knees???? That was not a "style" at the time, patches on things yes, but not quite like that........ but he must have liked 'em they seem to have stayed in the rotation for a while because the time between this pic and the other has to be a while....
maybe he wore them out being on his knees begging the wife for forgiveness for whatever the hell he got caught doin'...
3. I do like that big hat..... a preview of what was to come with that Rolling Thunder hat and all those hats that followed....