the venue in Providence seems pretty great. I recently missed the chance to see Beck there when Jack White joined him on stage.
I stole these from Muleskinner, they are of the Paramount too.
muleskinner_blues wrote:
Decided to fly out for this one to get my annual Dylan fix. Got tickets for all three nights, two in the fourth row and one in the third.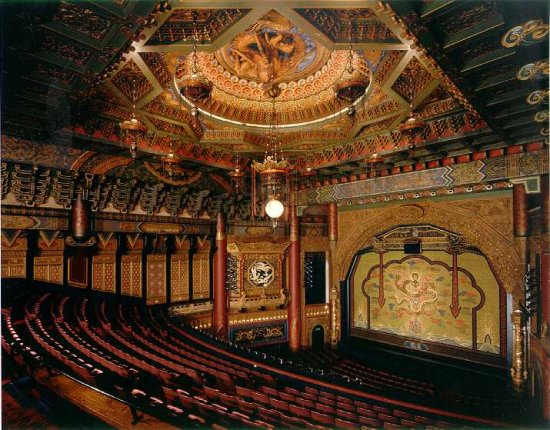 that Academy of Music looks delightful! i'd love to be in a front row box balcony, sipping on red wine.
here's the Cadillac Palace.
and here's a picture of a mechanical horse in the lobby of the Theatre.
and the story of the venue:
http://chiefengineer.org/?p=816
and here's Bob doing a commercial for Cadillac.
http://www.youtube.com/watch?v=9X3Bcmf3ckQ