EDLIS
Mission Bells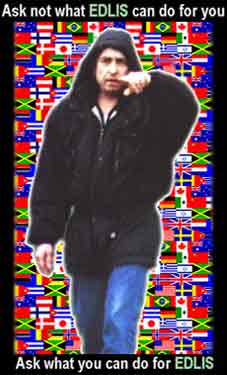 is the division which spreads the word
of Bob over the world, thinly in some
places, but with a zeal that makes
other missionaries look half asleep.
Information, music, parties, lyric help,
whatever is needed.
Some countries are not yet well represented.
If your country is in this list could you
e-mail mission.bells@edlis.org
and make yourself known.
Or if you know anyone in any of these
countries could you ask them to e-mail?
Or send us their e-mail?
Thanks.