Bello, Alfred
Hurricane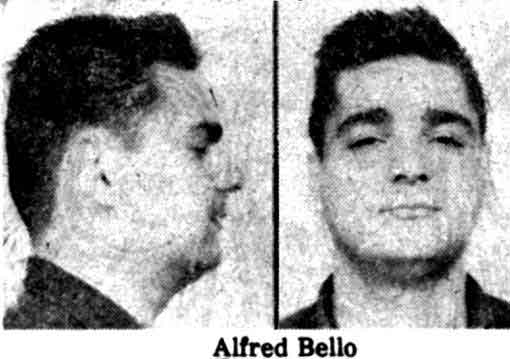 Arthur Dexter Bradley said, "I'm really not sure."
Cops said, "A poor boy like you could use a break
We got you for the motel job you did with Alfred Bello
Now you don't wanta have to go back to jail, be a nice fellow.
You'll be doin' society a favor.
That sonofabitch is brave and gettin' braver.
We want to put his ass in stir
We want to pin this triple murder on him
He ain't no Gentleman Jim."

From: Miss Information