BOB DYLAN
News
Nov 25, 2022:
From Bob Dylan: To my fans and followers
With my deepest regrets
(Facebook)
Nov 22, 2022:
Publisher apologizes for fake autograph in Bob Dylan's $600 book
(LA Times)
Nov 17, 2022:
Bob Dylan: Fragments
Time Out of Mind Sessions (1996-1997):
The Bootleg Series, Vol. 17 (Deluxe Edition)
27 January 2023.
2 out of 60 tracks pre-released today
Unboxing Video
(Apple Music)
Nov 2022:
Reviews of Bob's Philosophy book
Updated Nov 26
(Many sites)
Oct 24, 2022:
A Unified Field Theory of Bob Dylan
By David Remnick.
Excellent!
Read or listen!
(New Yorker)
Oct 13, 2022:
Bob Dylan on the Songs That Captivate and Define Us
"The Philosophy of Modern Song": An Excerpt
(NY Times)
Sept 1, 2022:
On Tour
European dates
(bobdylan.com)
July 7, 2022:
Newly Recorded Version of Bob Dylan's 'Blowin' in the Wind' Sells for Nearly $1.8 Million at Auction
(Variety)
June 16, 2022:
Exceptional: Listening to Dylan's "Blowin' In The Wind" (2022) Ionic Original with T-Bone Burnett
(Freakmusic)
May 25, 2022:
A First in Music History
Bob Dylan's First New Studio Recording of
"Blowin' In The Wind" Since 1962.
Auction in London on 7 July 2022
One-of-One Ionic Original Disc
(Christie's press release)
May 20, 2022:
Inside T Bone Burnett's
High-Tech Reinvention of the Record
(MIX)
May 6, 2022:
Bob Dylan - Subterranean Homesick Blues
(2022 Remake)
New video with new cards
(dylan60)
April 26, 2022:
Bob Dylan Has Re-Recorded Classic Tracks With T Bone Burnett to Introduce New Analog Disc Technology
(Variety)
April 21, 2022:
An Exclusive First Peek at the Bob Dylan Museum
By Douglas Brinkley
(Vanity Fair)
April 28, 2022:
New Dylan concert dates
US West Coast May-June
(bobdylan.com)
March 8, 2022:
Bob Dylan Announces New Book
The Philosophy of Modern Song
(Pitchfork)
March 3, 2022:
Universal and Sony making NFTs with Dylan
(Music Business Worldwide)
Jan 24, 2022:
Bob Dylan Sells Recorded-Music Catalog to Sony Music
(Variety)
Jan 24, 2022:
Bob Dylan Tour Dates Announced
(bobdylan.com)
Newsyears
2013-2021
The Bob Dylan Archive
Bob Dylan Center
Expecting Rain:
Meeting Place For Bob Dylan Fans
A Visit with Karl Erik Andersen, Founder of ExpectingRain.com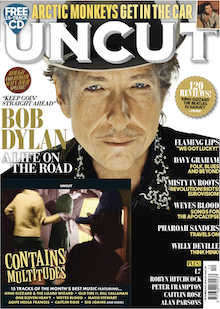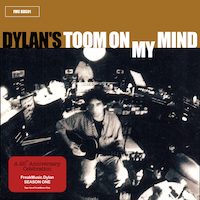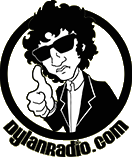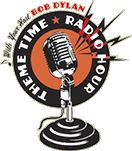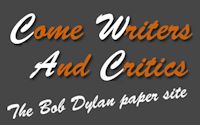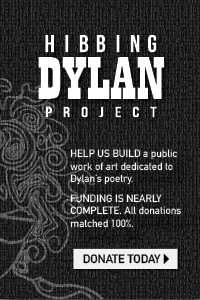 expectingrain.com/mobile
Contribute!
Have you found other
Dylan related news
on the Web?
Send the link to
webmaster -at- expectingrain.com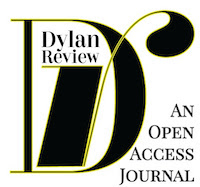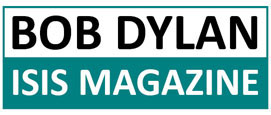 ❤ ❤
$5 or more monthly from:
Thursday, December 1, 2022 0530 CET

Dylan related
1 - Songbook of a Bygone Dead: Bob Dylan's The Philosophy of Modern Song - (Riot Material) from Scott Miller
2 - The Best Reviewed Books of the Month - (Lit Hub) from Scott Miller
3 - If Not For You - (On the Commons) from Scott Miller
4 - Dylan. By Kevin Barrington. - (Village) from Cliff Warnken
5 - Dylan Goes Electric! Interview with Elijah Wald - (Peter Stone Brown Archives Newsletter) from Harold Lepidus
6 - German: Bob Dylans neues Buch: "Der tollste Prayer-Song ist natürlich das Vaterunser!" - (Pro) from Cliff Warnken
7 - CK Retro Review: Knocked Out Loaded by Bob Dylan - (Countdown Kid) from Scott Miller
8 - Auctioning off items from my father in law-Really signed! - (Connecting to Cure Crohn's and Colitis) from Stacy Dylan
9 - Bob Dylan - On This Day - (Music This Day) by Egil Mosbron

Other
10 - Christine McVie, of Fleetwood Mac, Is Dead at 79 - (NY Times) from Steven Zweifler, Scott Miller
11 - Christine McVie, Fleetwood Mac Singer-Songwriter, Dies at 79 - (Variety) from Steven Zweifler, Carol Bertolotti
12 - Fleetwood Mac's Christine McVie dies at age 79 - (theguardian) from Scott Miller, Steve Lockwood
13 - Christine McVie, Keyboardist and Singer for Fleetwood Mac, Dead at 79 - (Rolling Stone) from Steve Lockwood
14 - Stevie Nicks, Mick Fleetwood Pay Tribute to Christine McVie - (Best Classic Bands) from Greg Brodsky
15 - Christine McVie Mourned By Fellow Female Music Stars - (Best Classic Bands) from Greg Brodsky
16 - What Was Patsy Cline Really Like On Stage? Eyewitnesses Remember - (udiscovermusic) from Scott Miller
17 - The Best Books of 2022 So Far Yes. - (New Yorker) from Bob Harwood
18 - The Radical Hope of Patti Smith - (Harper's Bazaar) from Carol Bertolotti
19 - Patti Smith reflects on 50-year career for 'Harper's Bazaar' - (ABC) from Carol Bertolotti
20 - The Norland Nanny hired to look after Jade Jagger Sally Arnold - (Daily Mail) from Harold Lepidus
21 - Neil Young's 'Harvest Time' Is a Fascinating, if Overlong, Documentary on the Creation of His Most Popular Album - (Variety) from Scott Miller
22 - Graded on a Curve: The Mama's and the Papa's, If You Can Believe Your Eyes and Ears - (The Vinyl District) from Scott Miller
23 - Two New Books Explore the Intricacies and Staying Power of Pop's Most Iconic Songs - (NYS Music) from Cliff Warnken

Audio/Video
24 - Top 10 Christine McVie Fleetwood Mac Songs - (Ultimate Classic Rock) from Scott Miller, Oreo Pagus
25 - Bob Dylan - Don't Look Back - Colorized and Improved Audio (1967) - (YouTube) from Jelle Eikelenboom
26 - Bob Dylan's Time Out Of Mind - First Reactions Revisited: With Wesley Stace - (YouTube) from Scott Miller
27 - Bob Dylan's Time Out Of Mind First Revisited Reactions: With Robyn Hitchcock - (YouTube) from Scott Miller
28 - Bob Dylan — Tangled Up In Blue. From the first Paris show of 1978 - (YouTube) from Steve Lockwood
29 - Rochester 2000 tell me that isn't true bob Dylan live - (YouTube) from Jacob Daniel

More - 1600
30 - The art of protest songs - (Spectator) from Cliff Warnken
31 - Neighborhood Bullies & Shooting Stars · Freedom matters! - The way out is always the way through Fr. 02. Dezember 2022 von 21.00 bis 23.00 Uhr - (radiodarmstadt) from Marco Demel
32 - Girl From The North Country – Review – Bradford Alhambra - (On Yorkshire) from Cliff Warnken
Wednesday, November 30, 2022
at 0600 CET

Dylan related
1 - The Bob Dylan signature scandal could destroy his legacy for ever - (iNews) from Scott Miller, John Frisch
2 - Bob Dylan gets tangled up in green Subscr- - (Boston Globe) from Scott Miller, Cliff Warnken
3 - Do the write thing: do authors use autopen? Crime author Louise Candlish once signed 6,000 books in one day, which "involved a team of five people each doing different jobs" - (theguardian) from Scott Miller
4 - Ask Greil 2022 - (Greil Marcus) from Scott Miller
5 - The greatest classic movie reference in Bob Dylan songs - (Far Out) from Scott Miller, Jacob Daniel

Other
6 - 20 Years Ago: Concert for George Bids an Emotional Goodbye - (Ultimate Classic Rock) from Scott Miller
7 - Guitar hero, defender of Dylan, leftist, Trumpist, a good friend and his own worst enemy — Danny Kalb was one of a kind - (Forward) from Cliff Warnken
8 - Kris Kristofferson - (Peter Stone Brown Archives Newsletter)
9 - 'Run Of The Mill': The Story Behind The George Harrison Song - (udiscovermusic) from Scott Miller
10 - Randy Newman's 'Sail Away': The Big One @50 - (Best Classic Bands) from Scott Miller
11 - John Fogerty in Concert: Still a Dynamic Jackrabbit at 77 - (Pop Matters) from Scott Miller

Audio/Video
12 - Bob Dylan - Up to Me (Take 1 - Official Audio) - (YouTube) from Steve Lockwood
13 - A Dylan Cover a Day: Only a Hobo - (Untold Dylan) from Scott Miller
14 - Bob Dylan — Wild Mountain Thyme. 1969 - (YouTube) from Jacob Daniel
15 - James Austin Johnson Channels Bob Dylan Through The Years - (Pajba) from Cliff Warnken, Anonymous, Mick Gold
16 - The Golden Vanity's - Original Boot Remastered (88 - 92) & New Complimentary Compilation (88 - 00) - (YouTube) from Jacob Daniel
17 - Joy Harjo at the Bob Dylan Center Opening - (Joy Harjo) from Scott Miller

More - 1200
18 - Bob Dylan - Complete Concert - Oxford, England 2022, Nov 4 (spot recording) - (YouTube) from Steve Lockwood
19 - Bob Dylan -The Countercultural Spirit of Bob Dylan - (Vimeo) from Oreo Pagus
20 - Songwriters/Storytellers: Paul Metsa - (YouTube) from Nelson T. French
21 - Bob Dylan - On This Day - (Music This Day) by Egil Mosbron
22 - Review of Bob Dylan's The Philosophy of Modern Song: liquid prose of Tambourine Man - (The Hindu) from Cliff Warnken 1500
23 - Spanish: Bob Dylan y la pregunta: ¿Qué es una buena canción? - (News ES Euro) from Cliff Warnken
24 - Portuguese: Novo livro de Bob Dylan e mais recente de Maggie O'Farrell nas novidades editoriais de dezembro - (Sapo) from Cliff Warnken
25 - Dutch: Bob Dylan door het stof om nagemaakte handtekeningen - (nrc) from Cliff Warnken
26 - Italian: Fermo: il 2 Dicembre Bob Dylan tra Poesia e Rock al Teatro Nuovo di Capodarco - (Vivere Fermo) from Cliff Warnken
Archives
---
| | | | | | | | | | | |
| --- | --- | --- | --- | --- | --- | --- | --- | --- | --- | --- |
| 1960 | 1961 | 1962 | 1963 | 1964 | 1965 | 1966 | 1967 | 1968 | 1969 | 60s |
| 0 | 36 | 33 | 19 | 45 | 67 | 48 | 0 | 2 | 2 | 252 |
| 1970 | 1971 | 1972 | 1973 | 1974 | 1975 | 1976 | 1977 | 1978 | 1979 | 70s |
| 0 | 1 | 1 | 0 | 40 | 31 | 26 | 0 | 114 | 26 | 239 |
| 1980 | 1981 | 1982 | 1983 | 1984 | 1985 | 1986 | 1987 | 1988 | 1989 | 80s |
| 70 | 54 | 0 | 0 | 27 | 0 | 60 | 36 | 71 | 99 | 417 |
| 1990 | 1991 | 1992 | 1993 | 1994 | 1995 | 1996 | 1997 | 1998 | 1999 | 90s |
| 93 | 101 | 92 | 80 | 104 | 116 | 86 | 94 | 110 | 119 | 995 |
| 2000 | 2001 | 2002 | 2003 | 2004 | 2005 | 2006 | 2007 | 2008 | 2009 | 00s |
| 112 | 106 | 107 | 98 | 111 | 113 | 99 | 98 | 97 | 98 | 1039 |
| 2010 | 2011 | 2012 | 2013 | 2014 | 2015 | 2016 | 2017 | 2018 | 2019 | 10s |
| 102 | 89 | 86 | 85 | 92 | 87 | 75 | 82 | 84 | 77 | 859 |
| 2020 | 2021 | 2022 | 2023 | 2024 | . | | | | | |
| 00 | 22 | 82 | | | | | | | | 104 |
| | | | | | | | | | Total | 3864 |
---

As an Amazon Associate I earn from qualifying purchases.
I am using OneLink, so that you can order from the US, Canada, France, Germany, Italy, Spain and UK stores through my links.


CDs/Vinyl, Jan 27, 2023: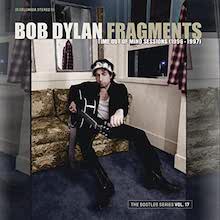 Bob Dylan
Fragments
Time Out of Mind Sessions (1996-1997)
The Bootleg Series, Vol. 17
5CD: amazon.com - .co.uk - .de
2CD: amazon.com - .co.uk - .de
4 LP: amazon.com - .co.uk - .de
Apple Music
10 LP from bobdylan.com

Calendar 2023: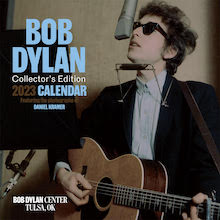 Bob Dylan official calendar 2023
Bob Dylan Center

Box set Dec 2, 2022: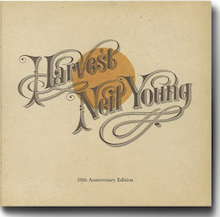 Neil Young
Harvest
50th Anniversary Edition
CD/DVD: amazon.com - .co.uk - .de
Vinyl: amazon.com - .co.uk - .de

Hardcover, Kindle, Audible, CD,
Nov 1, 2022: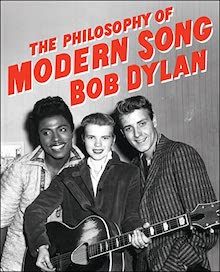 Bob Dylan
The Philosophy of Modern Song
amazon.com - .co.uk - .de
In German: amazon.de
Apple eBook or AudioBook
from Apple Books
Playlists: Apple Music - (more) - Spotify

Book, Nov 1, 2022: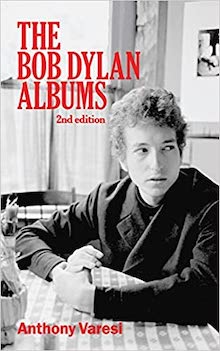 Anthony Varesi
Hard Rain:
The Bob Dylan Albums: Second Edition
amazon.com - .co.uk - .de

Book, May-June 2023: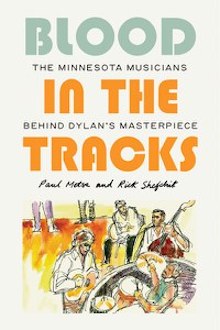 Paul Metsa and Rick Shefchik
Blood in the Tracks
The Minnesota Musicians behind Dylan's Masterpiece
amazon.com - .co.uk - .de.

Book, Feb 18, 2022: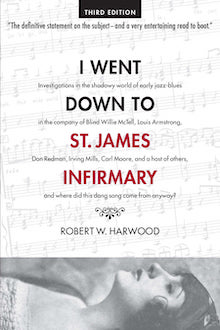 Bob Harwood
I Went Down To St. James Infirmary
Investigations in the shadowy world of early jazz-blues in the company of Blind Willie McTell, Louis Armstrong, ... where did this dang song come from anyway?
Third edition
amazon.com - .co.uk - .de

Book, Oct 11, 2022: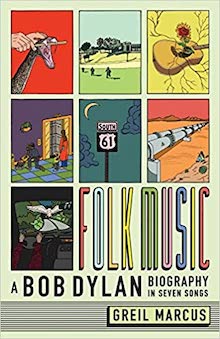 Greil Marcus
Folk Music: A Bob Dylan Biography in Seven Songs
amazon.com - .co.uk - .de

Book, Oct 18, 2022: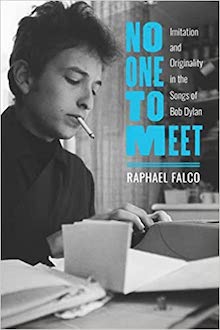 Raphael Falco
No One to Meet:
Imitation and Originality
in the Songs of Bob Dylan
amazon.com - .co.uk - .de.

Book, June 2023: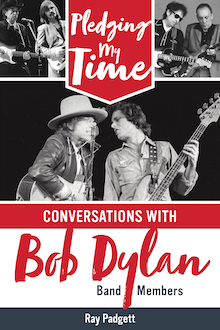 Ray Padgett
Pledging My Time
Conversations with
Bob Dylan Band Members
Indiegogo


Bob Dylan:
The Philosophy of Modern Song
Also AudioBook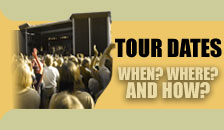 The Bob Dylan Show:

--- Sep 2022 ---
Sun 25 Oslo
Tue 27 Stockholm
Thu 29 Göteborg
Fri 30 Copenhagen
--- Oct 2022 ---
Sun 2 Flensburg
Mon 3 Magdeburg
Wed 5 Berlin
Thu 6 Berlin
Fri 7 Berlin
Sun 9 Krefeld
Tue 11 Paris
Wed 12 Paris
Thu 13 Paris
Sat 15 Brussels
Sun 16 Amsterdam
Mon 17 Amsterdam
Wed 19 London
Thu 20 London
Sun 23 London
Mon 24 London
Wed 26 Cardiff
Thu 27 Hull
Fri 28 Nottingham
Sun 30 Glasgow
Mon 31 Glasgow
--- Nov 2022 ---
Wed 2 Manchester
Fri 4 Oxford
Sat 5 Bournemouth
Mon 7 Dublin

---


Details at:
bobdylan.com
Bob Links