the night before Christmas


by
Dee Locke

'Twas the night before Christmas and all through the room
The band was heard practicing a love song from TOOM
Boots of Spanish leather near the drum set were hung
The band guys were childish, their dreams forever young.
They expected a gift to be placed in each boot;
Some guitar strings, a drumstick, a harp or a flute,
A tape from the soundboard, a handwritten song,
But if they expected a present, the band guys were wrong.
If they expected a gift they were in for a shock,
I didn't come here to give presents, I came here to rock!

I gave them a signal, I gave Tony a nod
(Tony was my favorite 'cause he thought I was God).
I stepped to the mic, it was just another night,
St. Nick and his reindeer better stay out of my sight.
We started acoustic and I reached for my harp,
The band played an F but I played an F sharp.
I scrunched up my eyebrows and gave them a look,
We would stay here all night if that's what it took.
They started to grumble, they wanted to leave
"After all,"they exclaimed, "It IS Christmas Eve!"
"Too bad,"I replied, then, a sinister pause;
"There's no Christmas this year, and there's no Santa Claussss..."

I made them keep playing far into the night
This band sounded loose and I wanted them tight.
We sweated and struggled and epithets flew
As we played the 10th version of Tangled Up In Blue.
Kemper snapped drumsticks and Larry popped strings,
I and I was so tired, I began seeing things...
I saw such a vision through my famous blue eyes,
Ghosts from the past appeared, faint but human-sized.
They carried their instruments, they played them for me,
And the first that appeared was the dreaded G.E.

He was chained to the stage but was ready for action,
And behind him appeared "JJ"John Jackson!
I knew if they left me unharmed I'd be lucky,
I thought that was all, but then I saw Bucky.
The sound of their wailing guitars made me sick,
I thought it was over but then came Danko (Rick).
Watson appeared, to keep the beat steady,
And right next to him I thought I saw Petty!
Smith had his hair all done up in a bun,
And Garth Hudson appeared on the keyboards for fun,
Bringing Robbie along, and then just for comparison,
Robbie conjured up my old pal Kenny Aaronson!

The din was atrocious, the sound overwhelmed,
Then the mob on the stage summoned up Levon Helm,
And he played on the harp as the notes they were blared
And I don't mind telling you, I was mighty darn scared
By these phantoms around me who weren't really there
So I laid down my guitar and I fluffed up my hair
And they all crept up slowly and surrounded me close;
The drummer, the pickers, they were unholy ghosts.
I looked 'round at my band, the ones who were real,
and I asked myself softly, how it must feel
To be working for me, to be treated so badly,
And the answer was "bad", I admitted so sadly.
I vowed to reform and to show them I cared,
Hoping that by these ghosts I'd be spared.

I filled up the boots they had hung with such hope,
With harps and sheet music and soap-on-a-rope,
And as I made these sweet gestures the ghosts faded without fuss,
So I rushed out the same night and bought the band a new bus.
I sent them all home to their wreaths and fruit cake,
And now we are all on a long Christmas break.
we're all home with our families and taking it easy,
But when I think of those ghosts my tummy gets queasy
In case in the future when I get too tired
I must face once again all the guys that I fired.
So for now we're ok and I treat the band well
But as for the future, well, no-one can tell.


 
Reproduced with permission.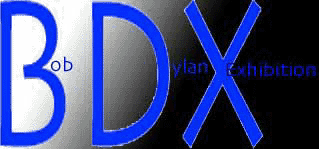 19991224